Working with profiles
CloudLab uses profiles to describe the hardware and software needed to build a cloud. A profile can be as simple as a "clean slate" installation of a standard operating system on bare metal hosts, or it can contain an entire software stack. The profile shown below contains a canned instance of OpenStack.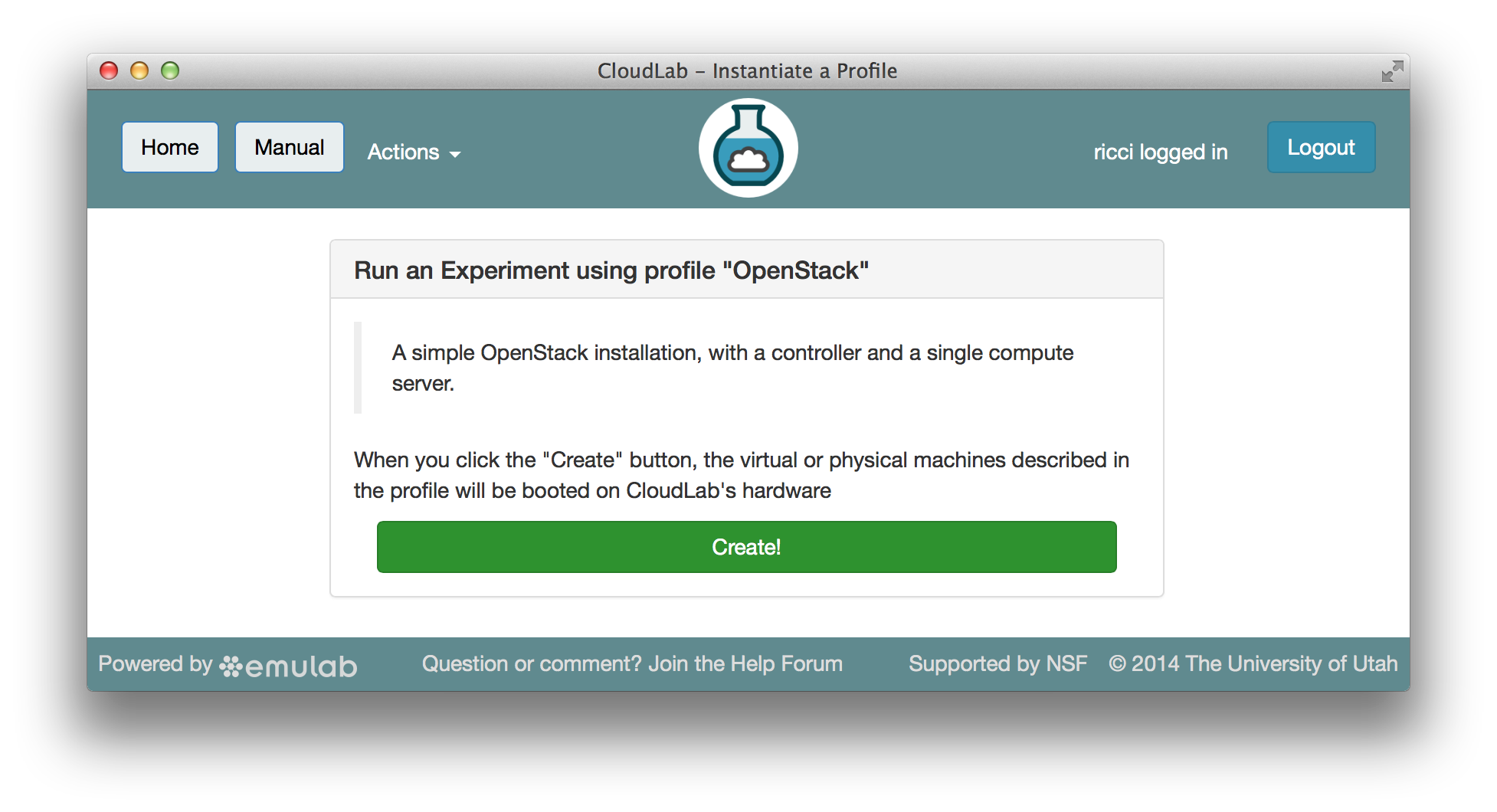 The create button causes CloudLab to start provisioning the hardware resources specified by the profile and loading the appropriate software on them. When all provisioning is done (which typically takes a few minutes), you get a screen like the one below, showing the resources that have been allocated to your cloud. The resources allocated to you are for your exclusive use for the duration of the experiment (though you can open up the cloud to other users if you choose.)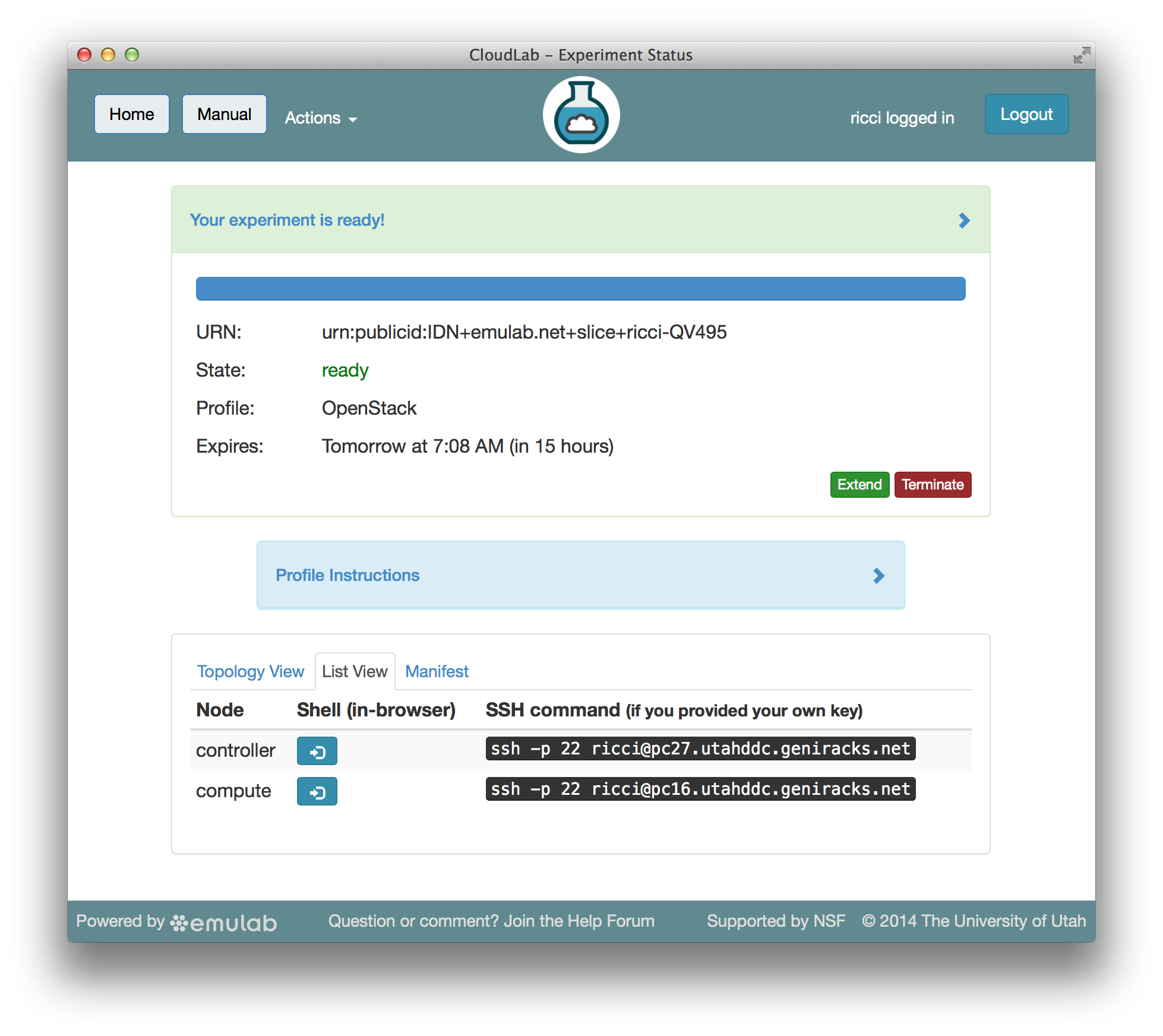 Once your cloud is ready, you can interact with it directly. The pictures below show an instance of OpenStack that's running inside of CloudLab. You have full control over all of the machines, including the controller, and can replace any piece of software you want!